Viewing Your School Directory
This article describes how an Admin can view their School Directory
Your School Directory must be set up in order to view. Once it is set up, you may view your School Directory by clicking on your School Page and locating the School Directory button in the left side bar.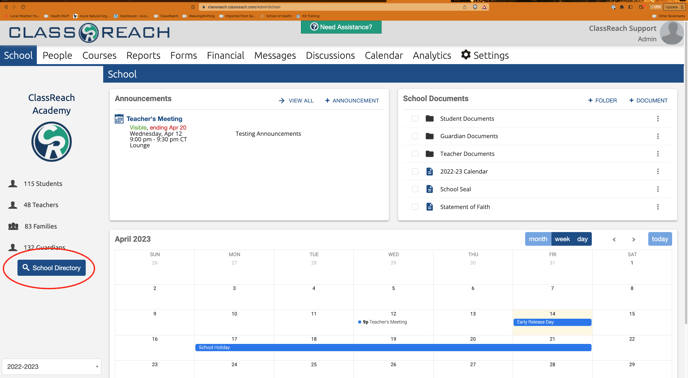 Once in the School Directory, if you have enabled an Admin, Department Head or Teacher Directory, these will show up as buttons. You may click any button to see users in that category, however, only users who have opted in will be shown.
To view a User (Guardian or Student depending on your Directory Settings), type in the first two letters of the user's first or last name in the Search Users field. Only users who have opted in will be visible.