This article walks Admins through the steps of requiring AutoPay for Financial Accounts.
As an Admin, when you create accounts in the Financial Settings page of ClassReach, you may require AutoPay for certain payments.
There are three ways Admins may require AutoPay in a Financial Account.
1. When you create a Financial Account, you may require all customers to enroll in AutoPay for that Financial Account.
Warning - if you have more than one payment plan on a Financial Account and you will not require AutoPay for all of the payment plans, you will NOT want to check this box. You can instead require AutoPay for specific Payment Plans.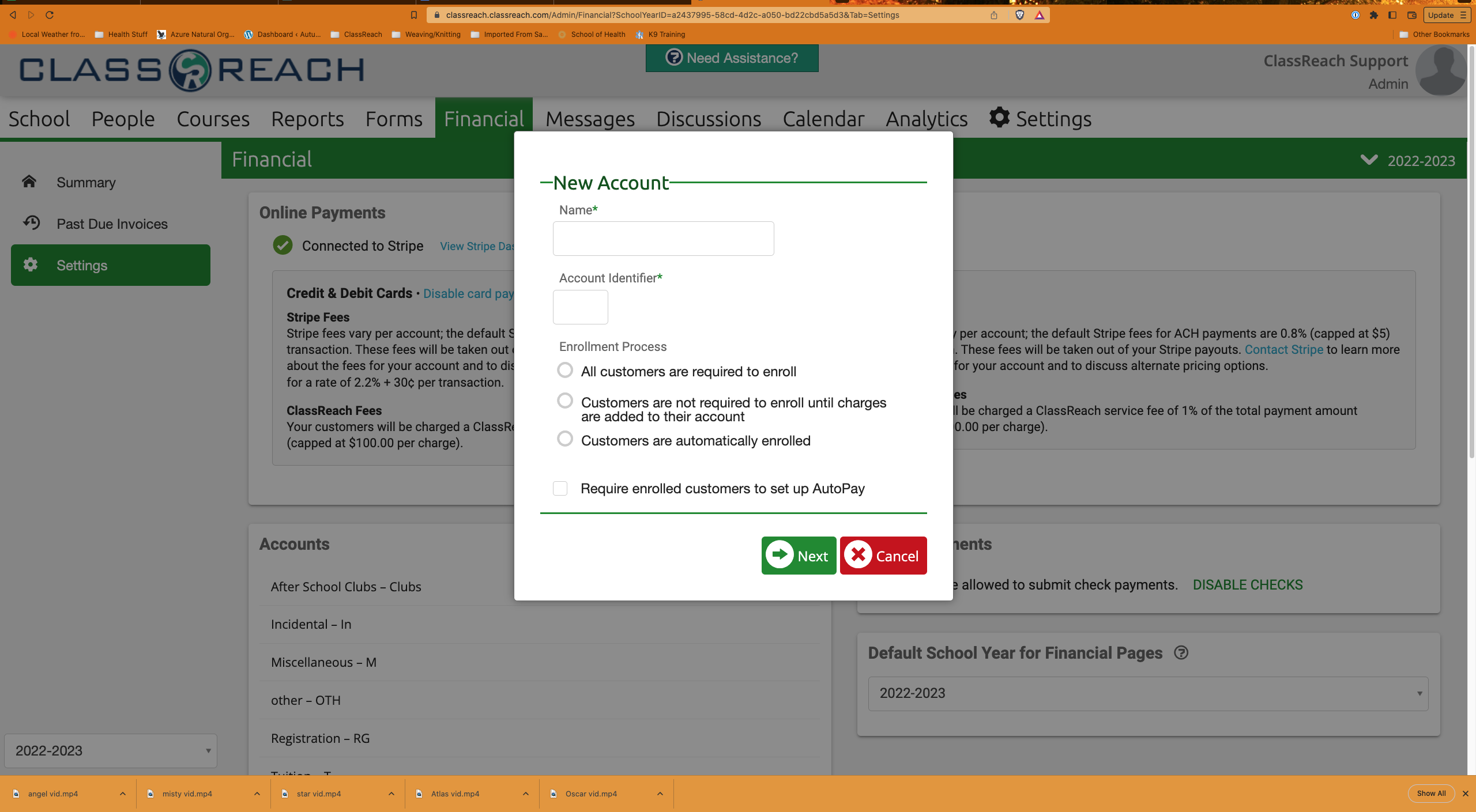 2. If you create a Financial Account with Payment Plans but only require customers to set up AutoPay for specific payment plans within the Financial Account, you may do that in the settings portion of the Payment Plan.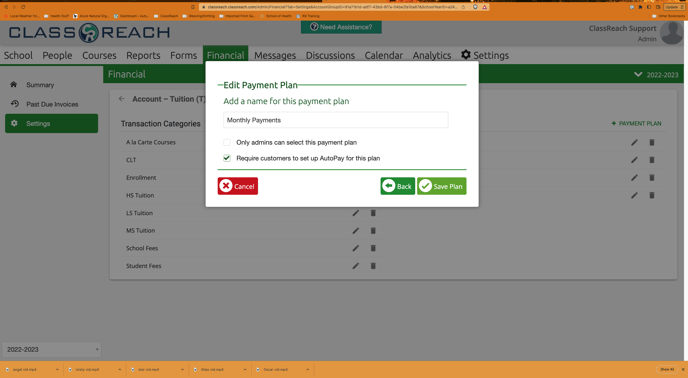 3. You may also require AutoPay for a specific customer:
Select the Financial Page in your ClassReach Account.
Select the Customer whom you would like to require AutoPay for a Financial Account.
Select the dropdown arrow next to the Financial Account on the Customer page.
Select Require AutoPay.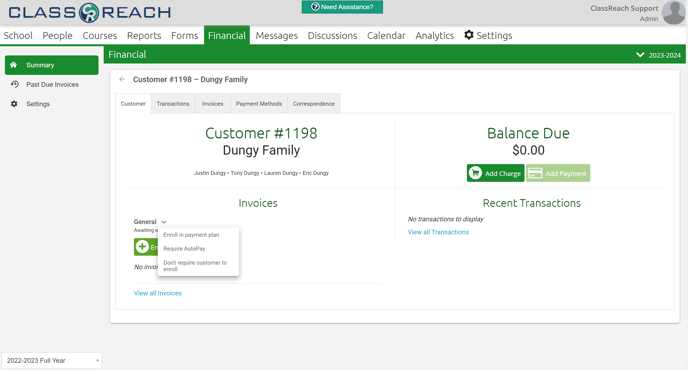 If as an Admin you do not require AutoPay on a Financial Account, Guardians may still enroll in AutoPay for that account. To enable AutoPay, Guardians need to:
1. Log in to their Guardian Portal.
2. Select Financial from the left sidebar.
3. Select the account for which they would like to enable AutoPay.
4. Click the down arrow next to the account. A small window will appear saying "Set Up AutoPay".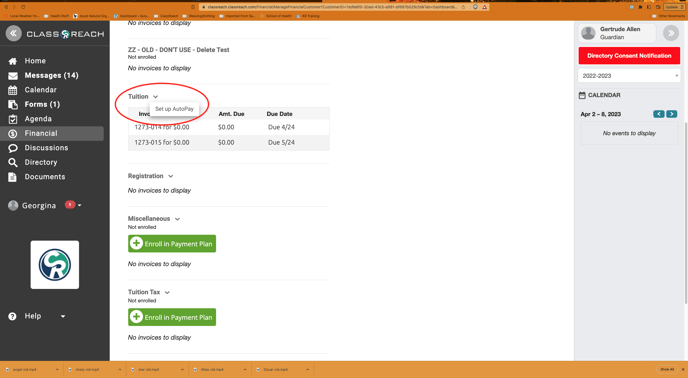 Note - Stripe Integration must be set up in order for customers to enroll in AutoPay.