FAQ - How do I create and send a Welcome Email?
Welcome Emails will email users a little information about what ClassReach is and provide a link for them to set up a password. You can create multiple users and send them an email all at once.
There are several ways to send a Welcome Email.
You can search for any users you would like to send a welcome email to via the People page search bar or the filters in the left column.
All users needing a Welcome Email can be found via the filter at the very bottom of the left-hand column in this same tab. Click Awaiting Email and a list of users will load.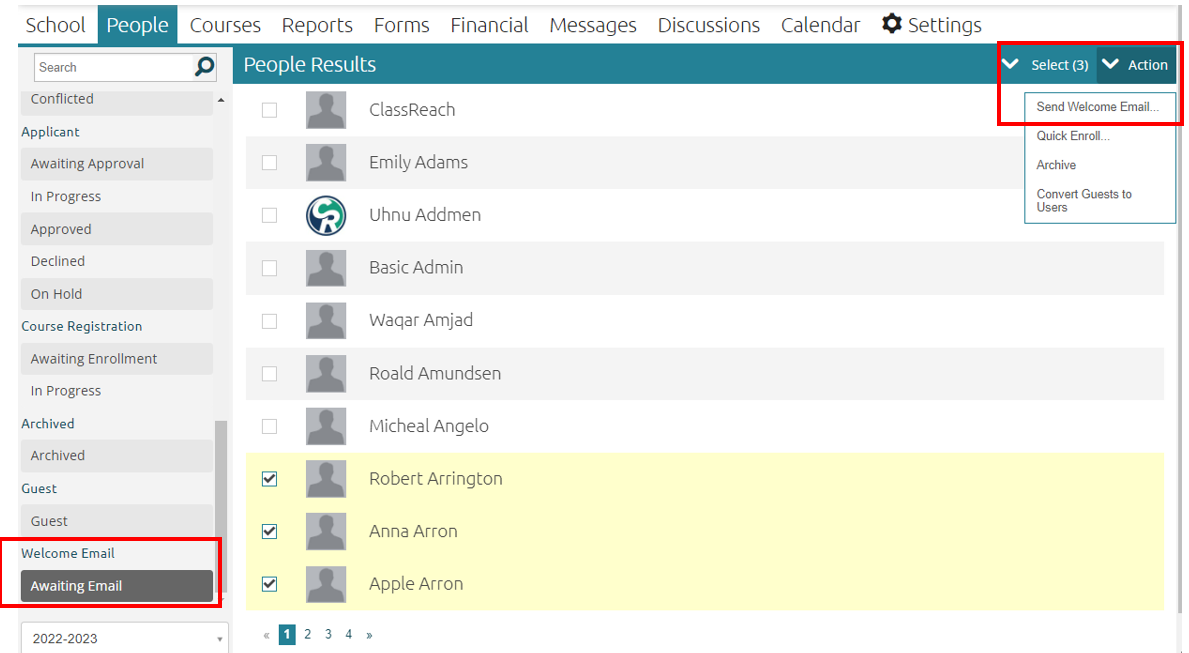 Check the box(es) next to all users you would like to send the email to.
Click Action at the top right corner of the window.
Click Send Welcome Email out of the drop down.
Related Documentation