FAQ: Admin or Teacher trying to start an account for their student, can't find their last name in list of Families?
Adding someone as a guardian does not auto-generate a family. You will need to set up a Family unit.
Create a Family
Click on People page.
Click +Family in the left-hand column


A window will pop-up to fill out and create the family as well as add a guardian.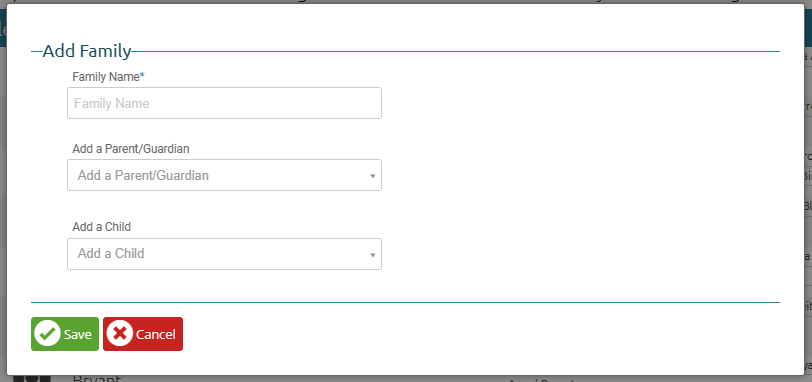 Related Documentation