Input Billing Information
This article walks you through setting up the Credit Card or Bank Account information to make your school's payments to ClassReach
Sign in to your Admin ClassReach account.
Navigate to the Settings tab at the top of your screen.
Next click Billing under the School Settings window.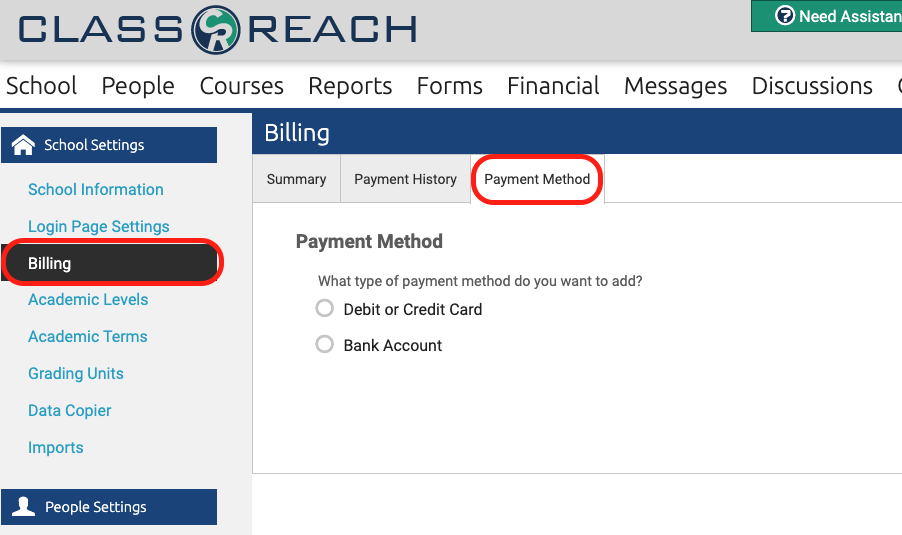 Click the Payment Method tab, select the payment method and fill out all relevant fields.
If you choose Debit or Credit Card, enter the following:

Name on Card*: This is the name as it appears on the credit card.
Card Billing Address*: Your credit card billing address
Card Number*: This is the credit card number.
Expiration Date*: This is the date the card expires.
Security Code*: This is the three digit code found on the back of the card.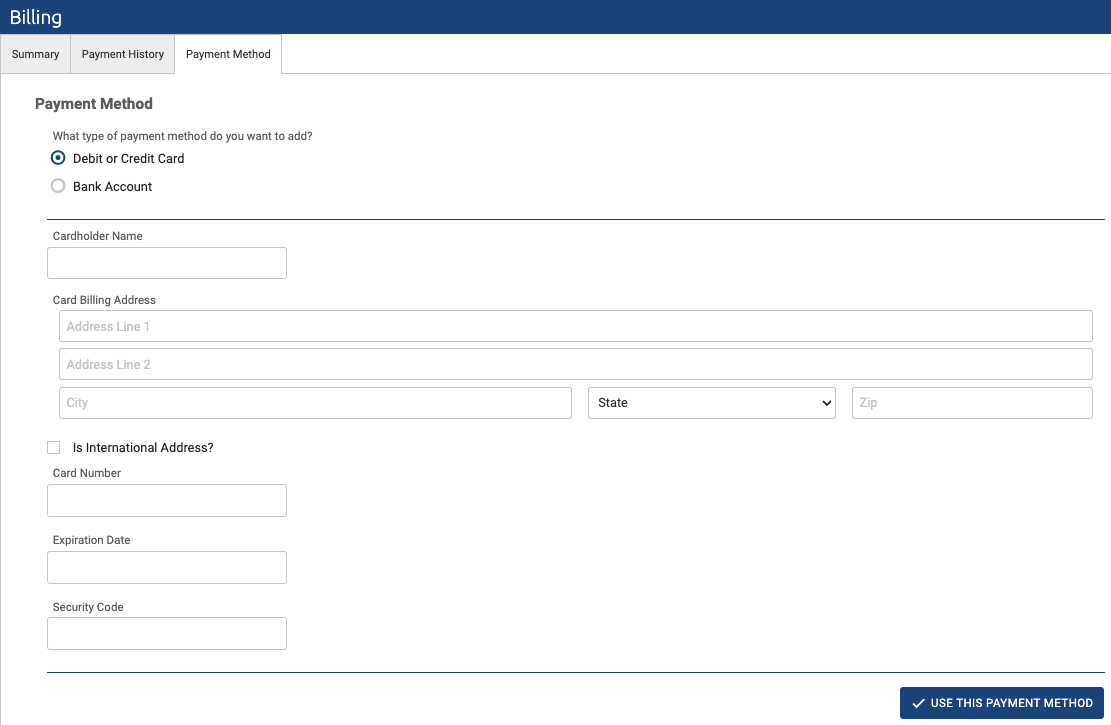 If you choose Bank Account, enter the following:

Account Holder Name
Account Number
Routing Number
Click Use This Payment Method