FAQ-How do I delete messages?
Messages can be deleted (archived) on the Messages page.
Messages are not initially deleted, rather they are archived. Archived emails are still available in the Archived folder in messages, but then are fully deleted from the system after two years.
You can archive your messages in two ways.
On the main Messages page, you can select the messages you wish to archive and then select the Archive icon as shown below.
In an individual message, you can also choose the Archive icon as shown below.

Note: You can view archived messages anytime by selecting the Archived filter on the left navigation bar on the Messages page.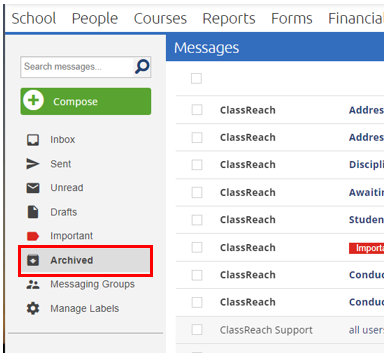 Also, you can move archived messages back to the Inbox both in the main page and the individual message by selecting the Move to Inbox icon.