Announcements are created and viewed on the School Page in the Admin Portal.
Users with Super Admin privileges and Admins that are specifically given permissions to view and edit School Settings are the only ones who can create and edit announcements.
To add an announcement:
Click +ANNOUNCEMENT
In the pop up window fill in the options for your announcement including:

Announcement Name: the title which will appear to your users
Start and End Dates: Start and end dates determine when the announcement is available for users to view. Users will see announcements in their feed when they login to ClassReach. Announcements will also be included in summary notification emails during these dates.
Description: this is a required field
Visibility: you may check the appropriate boxes to share the announcements with Teachers, Guardians, and Students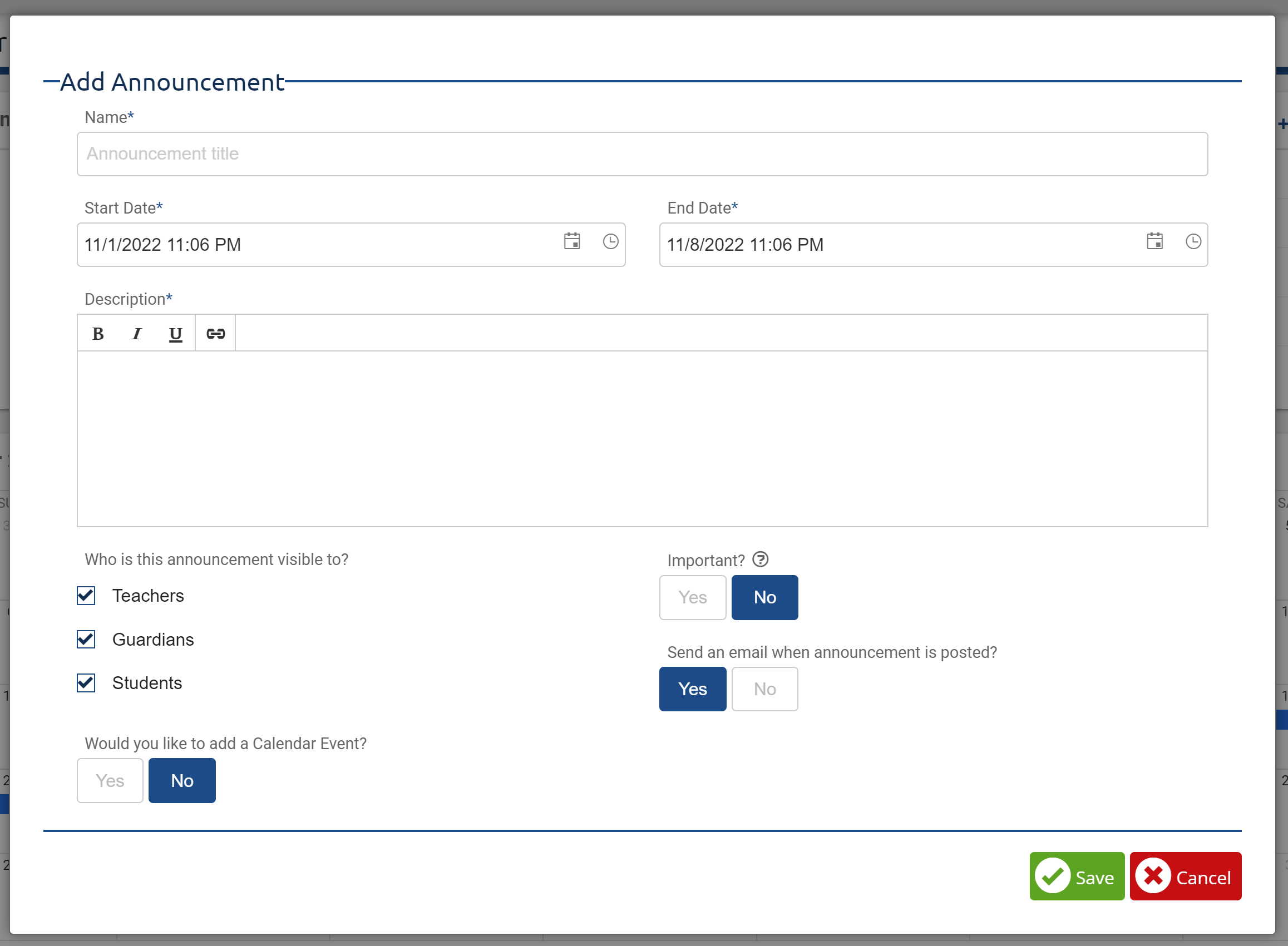 Importance: Important announcements appear in red with an exclamation point for users.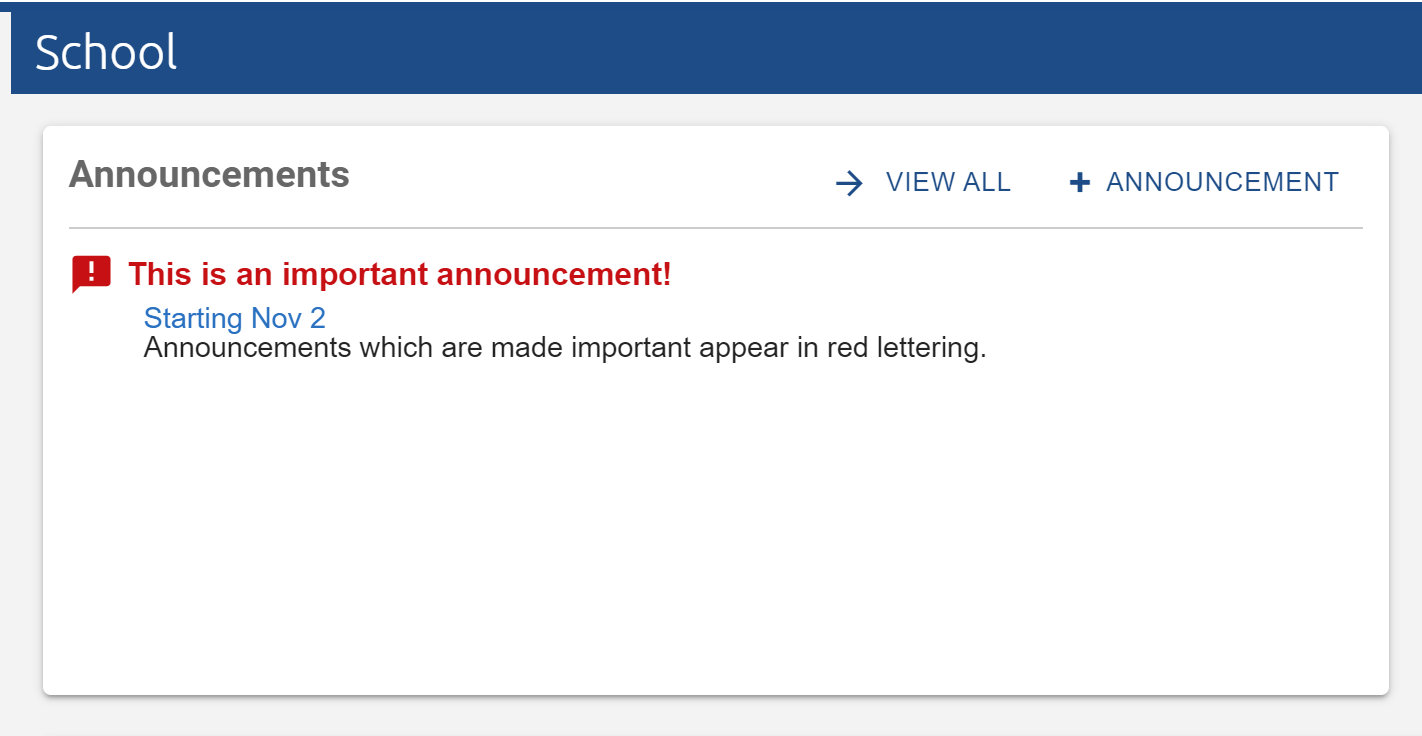 Send an email when announcement is posted?: This option, if selected, will bypass the ClassReach messaging system to send an email directly to any users who have an email address associated with their accounts. Selecting "yes" will not send a message to users' message box.
Calendar Event: an event can be created and added at the time of creation of the announcement. Location for calendar events is required. Start and end times are also required unless the event is selected as an all day event.

Viewing Announcements

You can click on individual announcements or select "View All" to see a list view.



List View:
To edit the your announcement go into the "List View" and click on the announcement you need to edit.






To see past announcements:

Click on the down arrow beside "View" in the List View