It is easier than ever to reach the ClassReach Support Team and keep track of your support issues, feature requests, billing issues, etc. with the new Support Page within ClassReach.
As an Admin, you will now see a new page in your ClassReach Account:

From this page you can view old tickets, track an open ticket and the responses and submit a new ticket.
Submit a New Ticket
By clicking on the + Submit Ticket link in the left-hand navigation bar, you will be presented with the following page: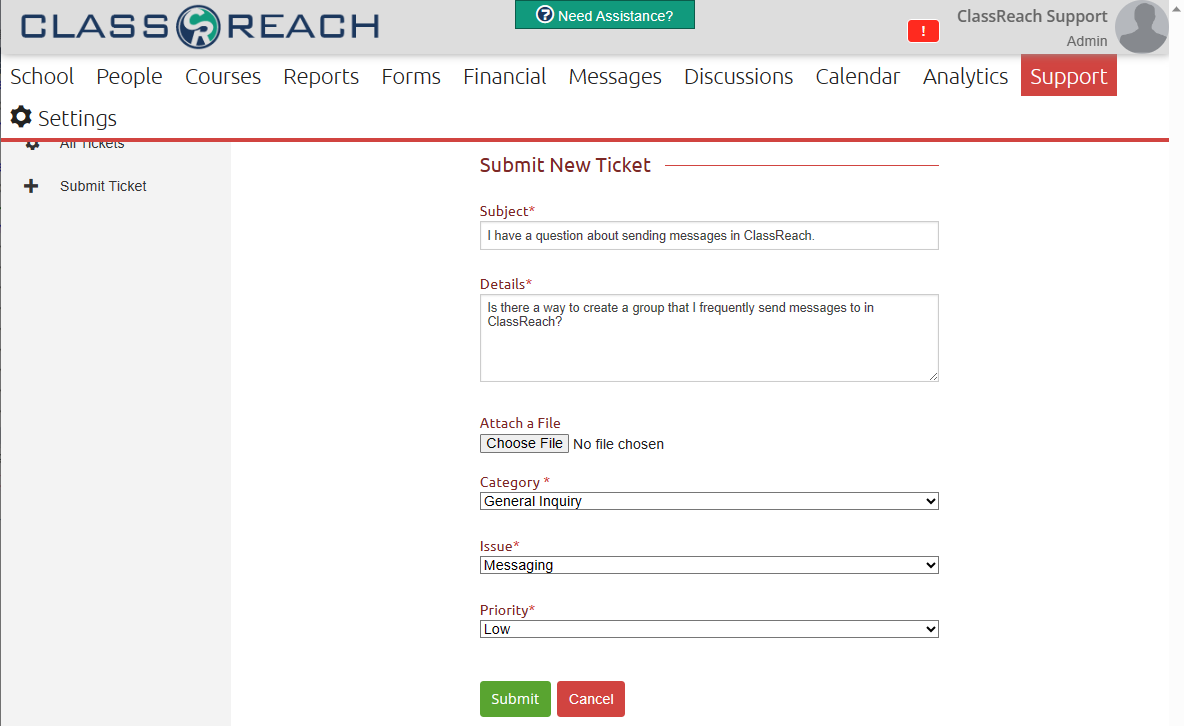 Simply fill in the required information as indicated by the *. You may also attach a file if needed. Click on Submit.
Viewing Support Team's response
Once you've submitted a ticket, you will be able to see the ticket in your list. The status will show in the Actions column. Initially, it will say Waiting on Support.


Once support responds, it will show on this page as shown below, and the Action column changed to "REPLY" where, if needed you can respond back. If your question/issue was answered, the ticket will eventually show as closed.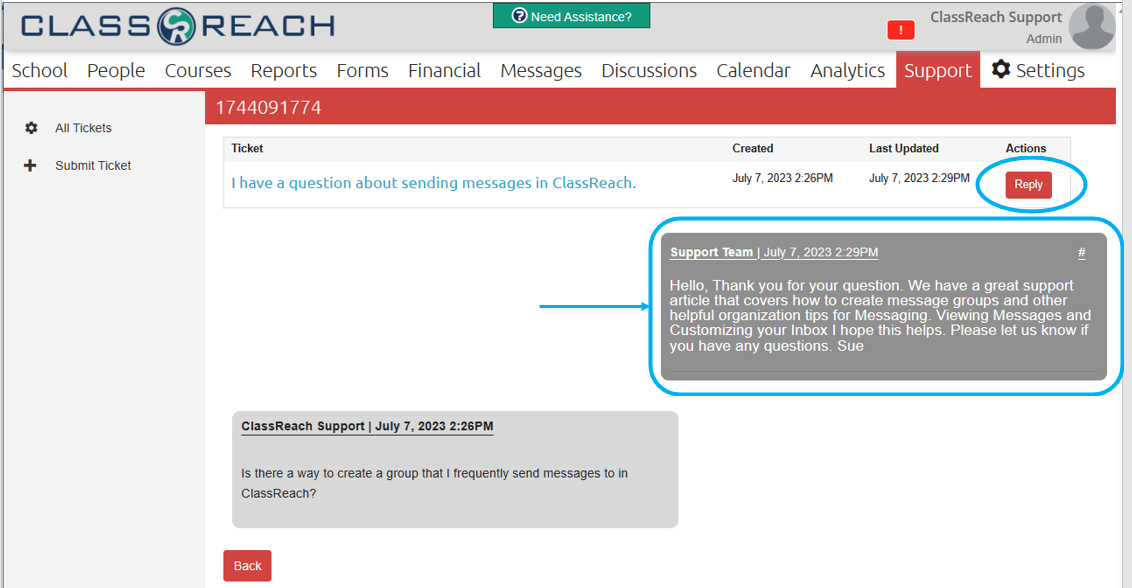 You will also receive an email to your personal email associated with your ClassReach account (if applicable) with the same information:


Replying to a Support Team response
If you need to reply to a Support Team response, simply click on the Reply button and you will have the opportunity to respond as well as attach a file if needed. Click on Submit.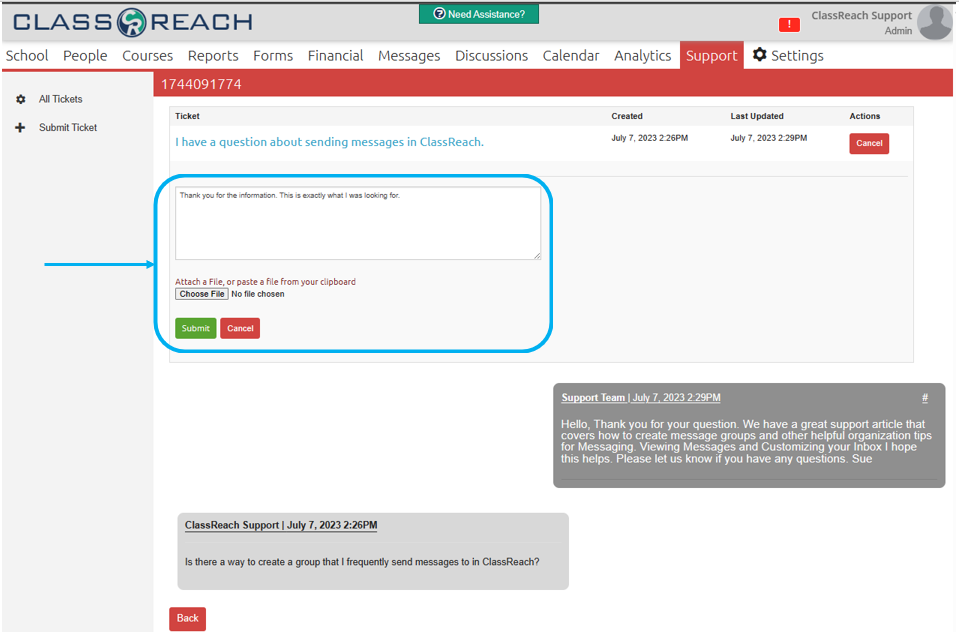 USERS WORKING IN MULTIPLE SCHOOLS: If you are using the same private email assigned to your user, you are going to love the fact that you will see ALL of your tickets with that email in your ticket list, no matter which school you are logged into! This makes it very easy to track your tickets from anywhere you happen to be working that day!