As a teacher you have the ability of viewing and inputting attendance for the students in your sections/classes.
The types of attendance markings available, as well as the dates available to take attendance are configured at the school level. If you do not see certain options you feel you should, then you may need to contact an administrator for your school.
You can access Attendance from the Section page in ClassReach. Attendance is one of the pages accessible from the top blue header bar:


The Attendance page shows the list of students enrolled in the section along the left and the days the section is scheduled across the top: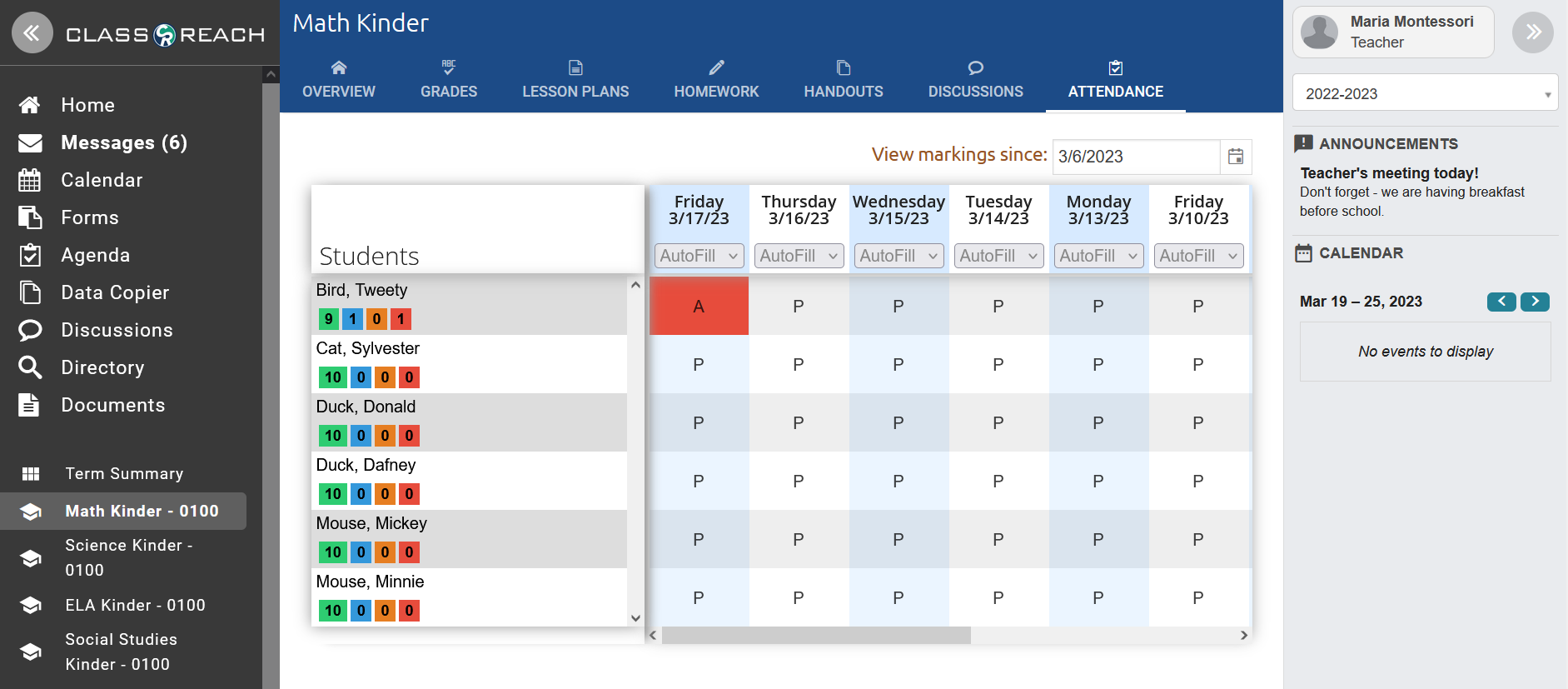 You can take attendance individually by student by clicking into the box corresponding to the student and the day desired.
You can also take attendance for the entire class for the day by using the drop-down option just under the date. Note: It is easy to mark the class Present and then go back to one student who may be absent and mark them individually.

Attendance markings are auto saved.