As an teacher you have the ability of adding / viewing homework for the students within your sections. Homework is a great way to provide information on an assignment and allow for easy online submissions.
Note: the label "Homework" can be renamed by a school admin. Some common alternative names for Homework are Assignments and Coursework.
You can set homework to be visible just for guardians or for both students and guardians, however, you cannot set homework to be just for students.
Accessing homework in ClassReach is done by:
1) Clicking on the course section in the left-hand navigation bar
2) Clicking on the Homework page in the section header.
From the Section Homework page, you can view, edit or create homework.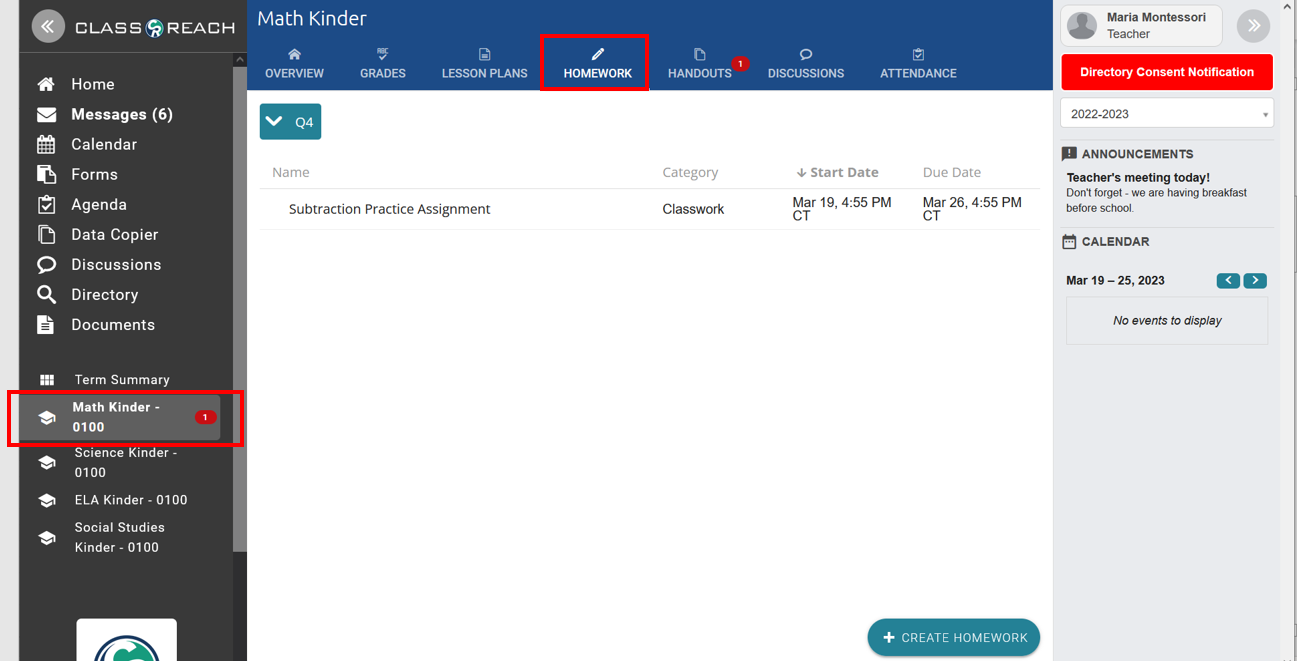 Create/Edit/View homework
To Create: Click on the +CREATE HOMEWORK button in the lower right of the page, and a new window is displayed which allows you to create a new assignment.
To Edit or View: click on the homework already displayed on the Homework page.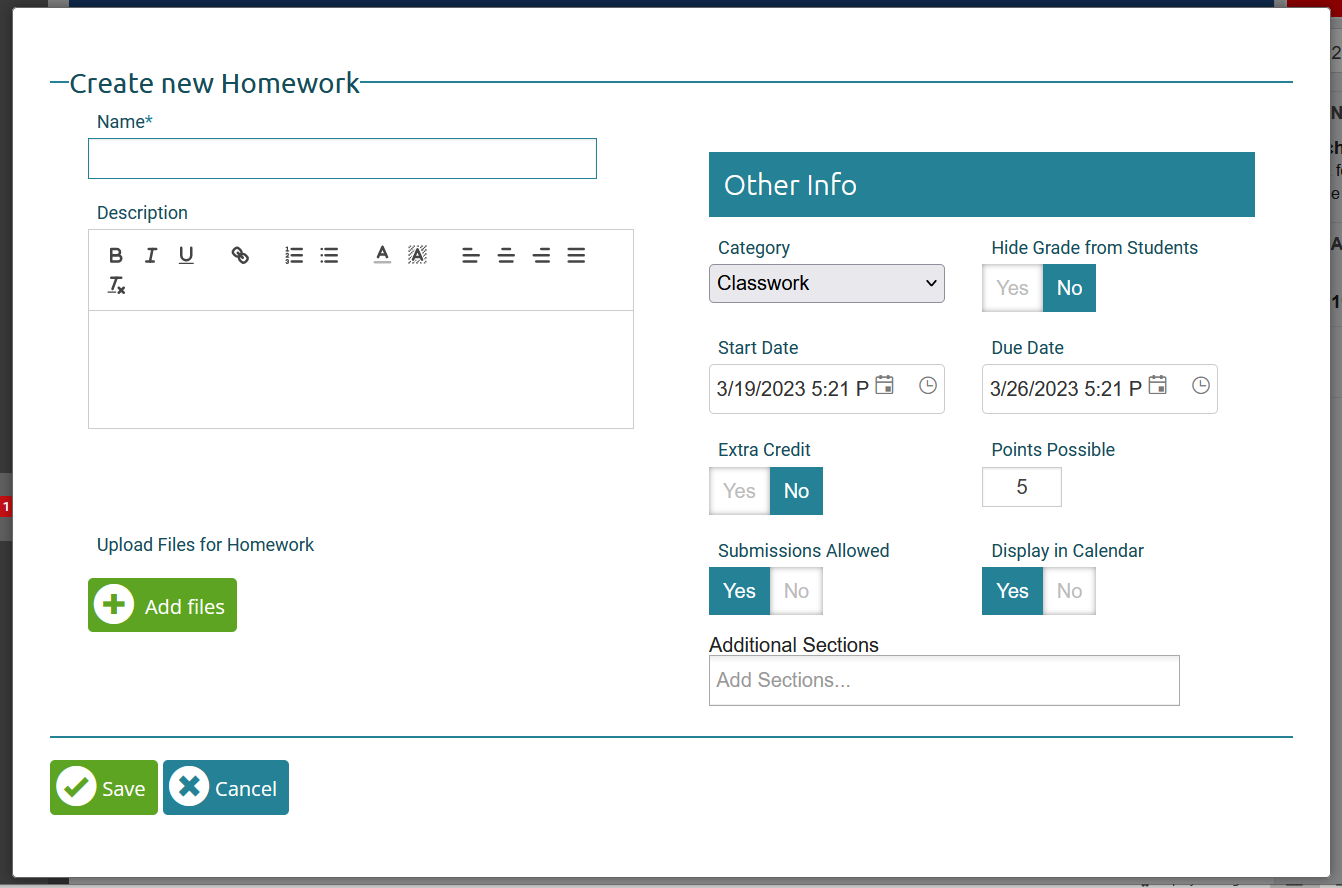 Name - this is what will appear on the Homework page summary grid for your students/guardians as well as in the gradebook.
Description - This is a great place for the details about the homework, instructions, etc.
Upload Files for Homework - If you have a document that is associated with the homework, then you can upload it here.
Category - This drop-down list is from Gradebook Settings, Grading Categories set by your school's Administrator. (The Grading Categories for this section are also shown on the section GRADES page)
Hide Grade from Students - If you are not sharing the grades with the class at this time, this will allow you to hide the grade.
Start Date -Usually, people put this as the day the assignment was given.
Due Date - This is the date you would like the homework turned in by, it is also the date that the homework will appear in the student's agenda.
Extra Credit - Extra credit will be calculated in grade reports and transcripts.
Points Possible - This is the total number of points that can be earned by the assignment.
Submissions Allowed - If you would like the students to be able to upload a document for this homework, then you can indicate that here.
Display in Calendar - If you would like the homework to appear on the students' calendars, then you can indicate that here.
Additional Sections - If you would like to copy this homework into other sections, then you can input those here.
Once all the relevant fields are complete, click Save.