FAQ - How can I see who needs to be sent a Welcome Email?
On the People page, there is a filter labeled "Welcome Email" to show you which users are ready for a Welcome Email.
All users needing a Welcome Email can be found via the filter at the very bottom of the left-hand column of the People page. Click Awaiting Email and a list of users will load.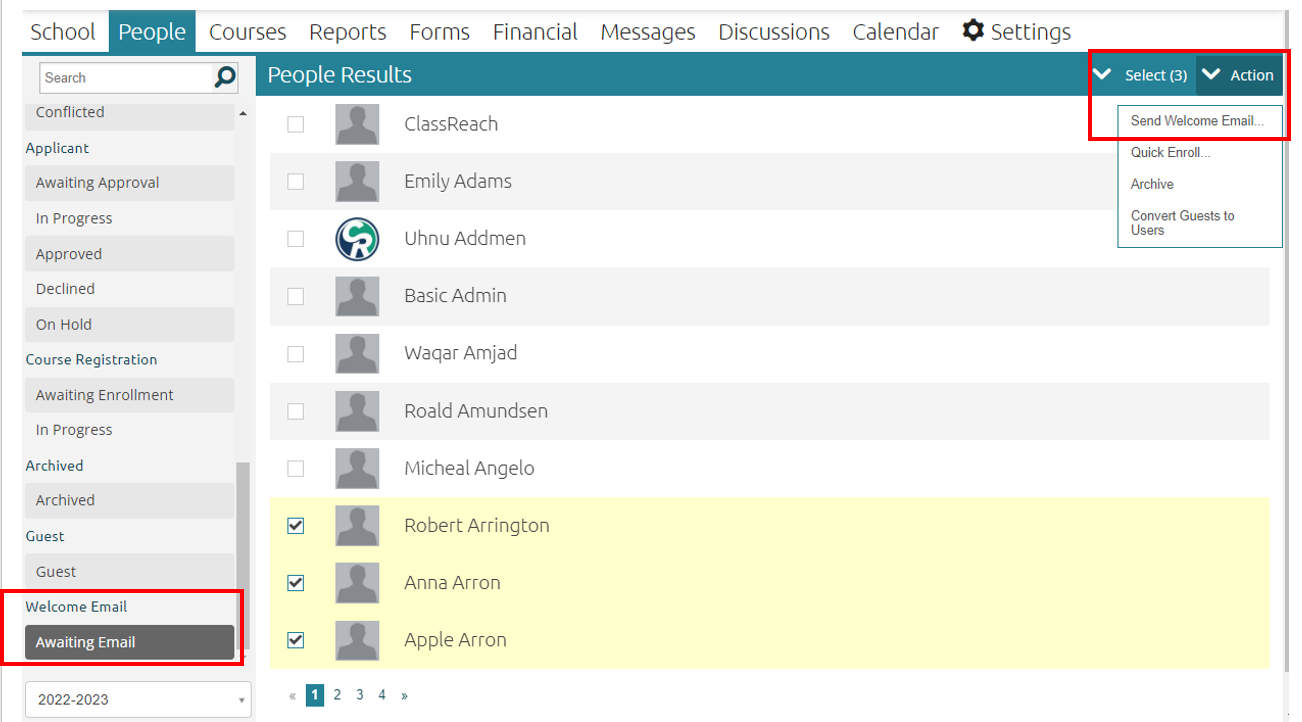 Check the box(es) next to all users to whom you would like to send a welcome email.
Click Action at the top right corner of the window.
Click Send Welcome Email out of the drop down.
Related Documentation